Our Graphic Design is quite impressive, and growing all the time.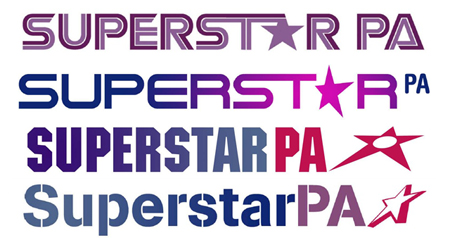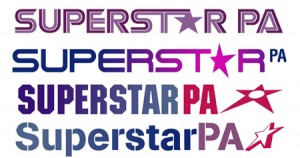 After being contacted by a graphic designer at the start of our business's life we stated:
At the moment we are so busy I am behind and havent updated our portfolio for a while but we are getting into more creative sites and could possible use your skills in the future.
If you would like a challenge and as a example of what you can do, would you like to create a quick logo / header for a website ? If so this wouldn't be anything paid work but just a live example of what you can do for us in the future.
Assume you can do this as I see your portfolio has some logos featured, I assume you have Adobe Photoshop skills as your CV wasnt attached, please tell me see it as would like to know if you have any web development skills also
Currently doing a Virtual PA website and its full of sample images / flash while we wait for images and content from the client and here is the holding / test site
http://www.superstar-pa.co.uk/test/
the navigation isnt sorted yet but the guidance for the logo / header should be something like …
nothing too comic-like
something with a star – i think?
Superstar PA – even if it had a star in place of the "a" or something like that
Nice font – professional looking
Sorry if this is too general. To confirm this will be done by one of the guys here probably next week but if you want to create something quickly for us to prove you can produce headers / logos then it would be welcome and possibly if yours is better than our guys we will use yours, there is no budget for this. Your logo will go on the place of the current gif that has a mouseover effect that is attached.
Have attached the psd for reference, Current size is 550 * 38 and can remove the mouseover via the css file affect and have this half size or slightly bigger depending on your logo.
Please find 4 logo drafts the SuperStar PA Banner. Please note that I was not sure of the colour schemes or the animation aspects of the area so with that in mind I have only showed one that can animate. The other three if chosen, can do animate too and this can be developed if approved.
The second one is my favourite as it is very slick and simple. As you go through the pages of this concept you will see that the small copy could animate through it making the banner very dynamic. The star could pivot on the bottom points of the star and (as seen on the last three pages) turn to give it that little something extra.